Endorsement Details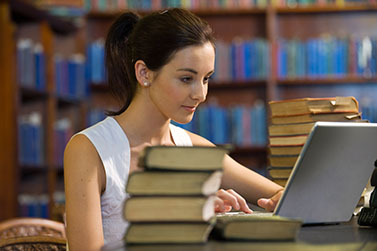 The Reading Endorsement is comprised of 3 graduate courses in reading education (READ 7271, READ 7263, and READ 7201) designed by the University System of Georgia Reading Consortium to provide additional, focused professional development of certified teachers in the assessment and instruction of reading. Successful completion of all 3 courses qualifies certified teachers to apply for the Reading Endorsement which is added to a Georgia teaching certificate. All three courses can be transferred into the M.Ed. in Reading Education program.
Program Description
Why Literacy?
Teachers who hold a Reading Endorsement are more equipped to meet the needs of ALL learners in their classrooms. The US Department of Education considers reading instruction to be a field in high need.
Non reading teachers benefit from this program because research indicates that reading achievement is greater when students are taught by teachers who complete a preparation program on reading instruction.
As approved by the Georgia Professional Standards Commission, the Reading Endorsement qualifies an individual to be considered "highly qualified" in the teaching of reading, and assists teachers to address the new Common Core Standards.
Method of Delivery
100% online
Accreditation
The University of West Georgia is accredited by the Southern Association of Colleges and Schools Commission on Colleges (SACCSCOC).
This program accredited by NCATE.
Credit & Transfer
Total semester hours required to earn a degree: 9
Maximum Hours Transferable into program:
Tuition & Fees
Save money.
Online courses and programs can mean a huge cost-savings in many ways. No more high gas charges. No childcare needed. The flexibility can allow one to maintain a job while attending school. Out-of-state students are not charged non-resident tuition rates.
Earn more.
The completion of an accredited online degree also increases your earning potential.
The bottom line - value.
Our online courses are as affordable as you will find among accredited schools.
For the most up-to-date and accurate cost information, see the Bursar's Office website at http://www.westga.edu/bursar/. (Fully online courses appear as NET charges on the bottom of the Bursar's spreadsheets.)
Coursework
This describes the general course work required for this program.
General:
Description: This course is designed to help teachers communicate, integrate, and apply language, literacy, and technology strategies and skills within the content areas.
Description: Introduction and implementation of formal and informal assessments to analyze P-Adult literacy strengths and needs to determine interventions for progress monitoring.
Description: This course is a seminar/discussion course dealing with the teaching of reading and writing (P- Adult) including an introduction to skills, approaches, materials, methods, philosophies, and theories. Significant literature will be reviewed from a current and historical perspective. Further, this course addresses evidenced-based elements of a comprehensive reading and writing program as suggested by the National Reading Panel (2000): phonemic awareness, phonics, fluency, vocabulary, and comprehension integrated with technology.
Faculty
This describes the general information about faculty for this program.
Guidelines for Admittance
All graduate applicants must complete the online Grad Application. A one-time application fee of $40 is required.
Applicants should also review the Graduate Studies Website for individual program specific requirements and tasks that must be completed prior to admission. See Graduate Studies Application Process.
International applicants are subject to additional requirements and application deadlines. See Procedures for International Students.
Official transcripts from a regionally or nationally accredited institution are required and should be sent directly to the UWG Admissions Office.
Admission Process Checklist
The Graduate Studies Application Process checklist is available here: http://www.westga.edu/~gradsch/apply.php
One exception: If you will not ever be traveling to a UWG campus or site, you may apply for an Immunization Exemption. Contact the Immunization Clerk with your request.
Dates
Specific dates for Admissions (Undergraduate Only), Financial Aid, Fee Payment, Registration, Start/End of Term Dates, Final Exams, etc. are available in THE SCOOP at http://www.westga.edu/registrar/766.php.
Specific graduate deadlines are listed here: http://www.westga.edu/gradstudies/important-dates.php
* Application, app fee, and document deadline; Dates may vary for Readmit, Transfer, and Transient students.
Learning Objectives
International Literacy Association Standards for Reading Professionals
Standard 1: Foundational Knowledge
Candidates understand the theoretical and evidence-based foundations of reading and writing
processes and instruction.
Standard 2: Curriculum and Instruction
Candidates use instructional approaches, materials, and an integrated, comprehensive,
balanced curriculum to support student learning in reading and writing.
Standard 3: Assessment and Evaluation
Candidates use a variety of assessment tools and practices to plan and evaluate effective
reading and writing instruction.
Standard 4: Diversity
Candidates create and engage their students in literacy practices that develop awareness,
understanding, respect, and a valuing of differences in our society.
Standard 5: Literate Environment
Candidates create a literate environment that fosters reading and writing by integrating
foundational knowledge, instructional practices, approaches and methods, curriculum materials,
and the appropriate use of assessments.
Standard 6: Professional Learning and Leadership
Candidates recognize the importance of, demonstrate, and facilitate professional learning and
leadership as a career-long effort and responsibility.